When determining the most reliable shape for your
ABS shower tray
, there are several issues to consider to ensure both aesthetic and practical requirements are met. Here are some key factors that influence layout:
Ergonomics: The shape and size of the bath tray need to provide a comfortable and ergonomic experience for the user. It needs to allow enough space to stand, move and use the shower controls without causing any discomfort.
Drainage: Effective drainage is essential to prevent standing water or standing water. Designs should include slopes or selected patterns to ensure water flows efficiently toward drainage holes, minimizing slip hazards and creating a hygienic environment.
Size and space performance: Shower trays come in a variety of sizes, and the most reliable shape needs to fit into the available area without being too small or too large. It must be easy to install and should not interfere with other bathroom furniture.
Compatibility with bathroom layout: Aesthetic aspects need to be consistent with the general bathroom design theme. The form of the shower tray must match the style, whether avant-garde, minimalist or traditional. It needs to harmonize with other elements such as tiles, faucets and bathroom cabinets.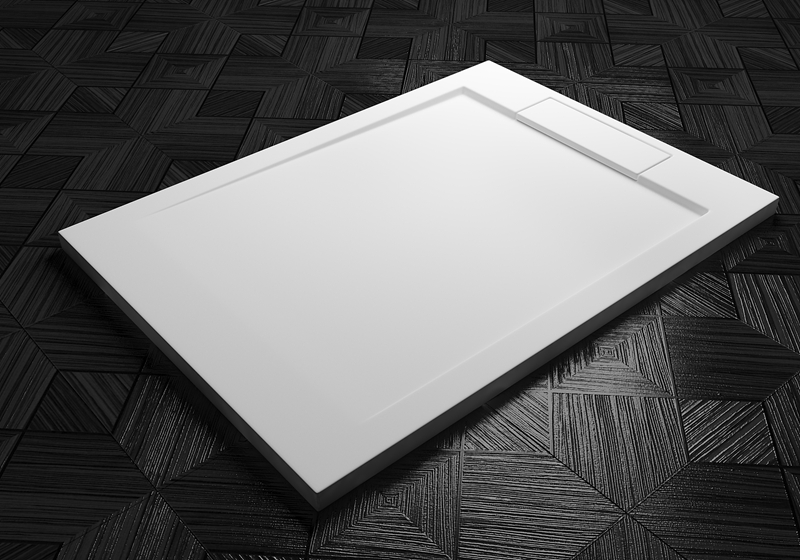 Security and Accessibility: Design must prioritize protection and accessibility for all customers. It must be non-slip and have good grip for stable footing. Access to the shower tray must also take into account accessibility, which includes accommodation for people with reduced mobility.
Manufacturing Feasibility: The selected shape must be suitable for production with ABS (Acrylonitrile Butadiene Styrene) cloth. Complex shapes can also present challenges at certain stages of manufacturing, impacting value and quality. Therefore, the layout must strike a balance between aesthetics and feasibility.
Cleaning and Protection: The form must be easy to clean and maintain. Hard-to-reach or complexly designed areas may also collect dust or prevent thorough cleaning. The simple and easy design facilitates regular renovation, keeping it hygienic and sturdy.